Experience how fascinating life at a microscopic level is with Pixlar™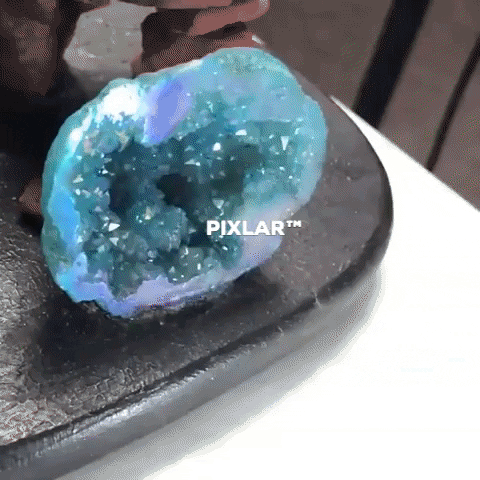 If you thought having fun with a microscope could only take place in labs or schools then you're wrong - Try Pixlar™.  
The Pixlar™ Portable Microscope was designed so you could really tap into the potential of what our naked eyes can't see - while at the comfort of your home. Our portable microscope can also be connected to smartphones (via micro USB and Type C) so you can experience the fun even on the go!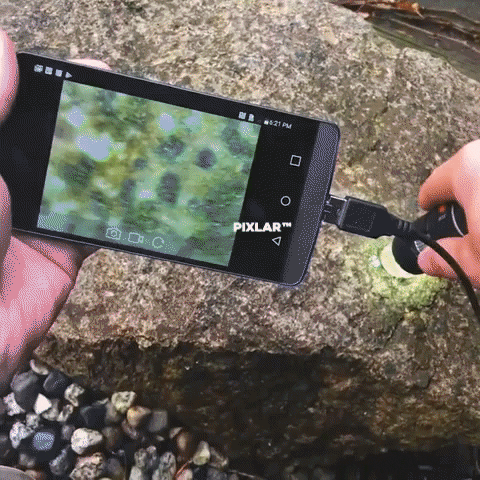 Our portable microscope comes with a professional 1000x or 1600x zoom lens, a dynamic image sensor with an adjustable focus, and also super bright adjustable LED lights to illuminate the object in focus.
Unleash Pixlar™ to its full potential with our 1600x zoom lens:
Zoom into an object up to 1,600 times its original size with crystal clear resolution. Snap high-resolution photos and record videos too.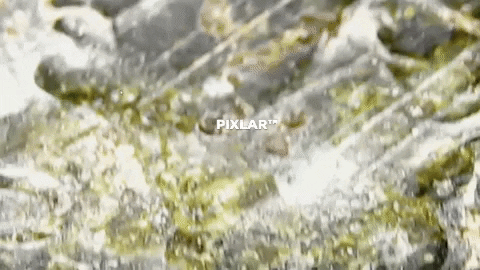 Here are just a few fun ideas to magnify into with the Pixlar™ Portable Microscope:
Insects & bugs

Leaves

Nature observation

Jewelry

Coins

Stamps

Skin

Fingerprints

Hair
Cloth
Nails
(PCB's) Printed Circuit Boards
Steel parts
Gears
Paint drops
Food
Water bubbles and tons of more ideas!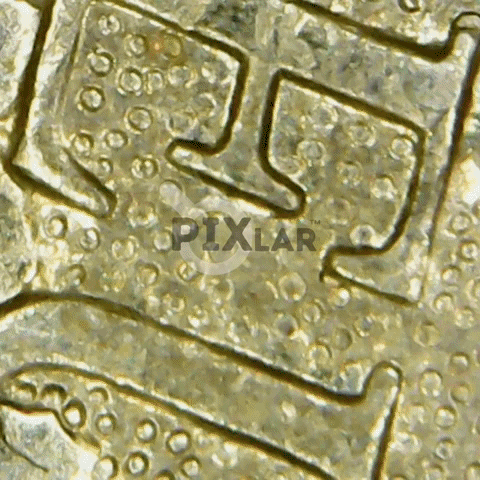 As Aesop, the famous Greek storyteller once said, "You are only limited by your imagination!", so zoom in!
Pixlar™ is fun for both kids & adults:
Parents can take full advantage of Pixlar™ so kids can get valuable insights into the world around them.
You can grab anything from around the house and zoom into our portable microscope.
Take Pixlar™ Outdoors:
Going camping, hiking, or walking in the woods? Connect Pixlar™ to your smartphone and zoom into leaves, wood branches, bugs and so much more. Take high-resolution photos for Instagram!
--------------------------------------------
Use Pixlar™ on PC, Mac & All Android Devices:  
Pixlar™ allows you to see the smallest of details, in high resolution, directly on your PC, Mac, tablet, or Android. Simply plug it in with our multi-function adapter and it's ready. We also give you a CD with the software driver files but it is only required for old computers. Usually, you can just plug and play into your PC or Mac or Phone.
For Windows Pc's: Use the camera app
For Mac: Use the PhotoBooth app
For Android: Download the app OTG View - Free on the Google Play Store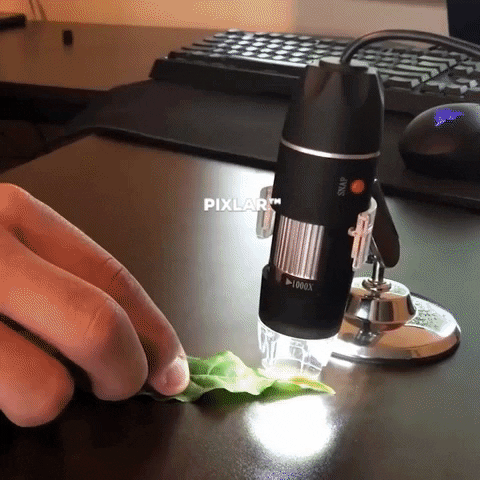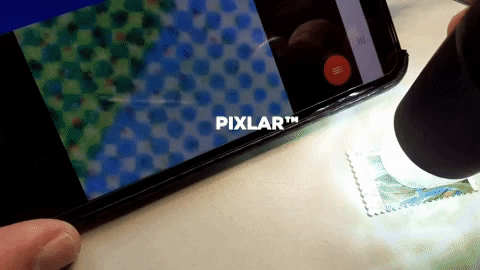 The Pixlar™ Portable Microscope lets you Experience the Thrill and Discovery of a whole new Microscopic World totally hidden from the naked eye!
Features:
Strong Function: 1600X USB magnifier, comes with an 8 LED light, the illumination of the inspection area can be adjusted by the brightness wheel. Capture screenshot and record video of the micro world, this brings clear and stable image when using.
Wide Application: Powered by USB, the Pixlar portable microscope is widely used in collections/coin inspection, educational purpose, skin examination, hair examination, Plant dissection/examination, textile inspection, jewelry inspection, printing inspection, PCB or PCBA Inspection and so on.
Easy to Use: Easily operate with the software provided, you can even use it as a measurement tool. One key taking pictures and zoom the objective.
Compatible with most of devices: Be compatible with Mac OS X 10.5, Windows 7, Linux kernels 2.6.26 and above, Android phones with OTG function. (How to check OTG? Download the free app"USB OTG Checker"). 
Package Includes:
1 x Pixlar™ Portable Microscope
1 x Non-slip stand & holder
2 x Phone adaptors (Micros USB & Type C)
1 x Instruction Manual
1 x Software cd
1 x Ruler
Order Your Pixlar™  Today!
👇 Click the '+' sign below to see the Reviews 👇